The Painted Barn Cafe
We all love the whole cafe experience here, and that's evident in everything we do, whether it's our cakes and scones, our lunches, or the care and attention we give to the preparation of every coffee or loose-leaf tea.
Our brunch and lunch dishes are interesting, unusual and delicious. Just take a look at the example menu below. Not your typical cafe, right? But we're not frilly and fancy. No, that's not us either. We're all about proper, honest, good food. A great deal of care, time and thought goes into all of our food. We make everything right here at the Barn. And we hope you'll love it.
In addition to seating under the gnarly old beams inside the barn, we also have two outside seating areas open including a covered deck area. This does mean that rainfall could be more of a romantic tinkling on a tin roof rather than a frantic dash to cover.
The Painted Barn is open from 10am til 4pm, Tuesday to Saturday, and you can drop in to enjoy our cakes, scones, hot & cold beverages any time. Brunch starts at 10:00 and Lunch is served from 11:30 until 14:30.
Nick & Julie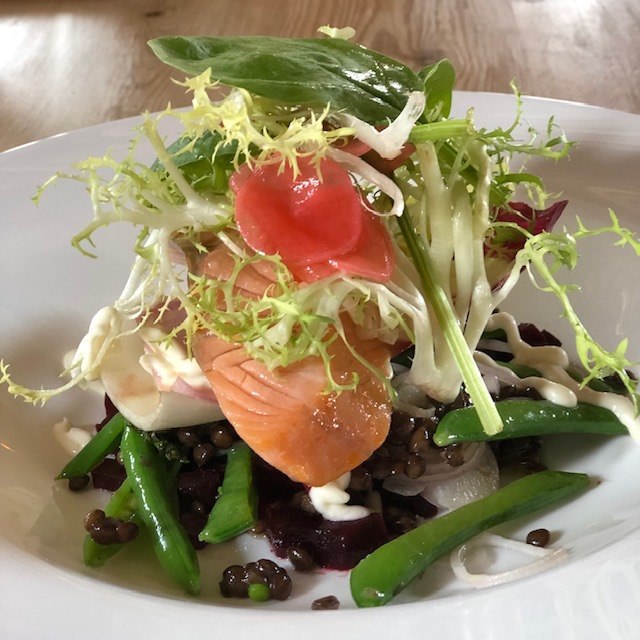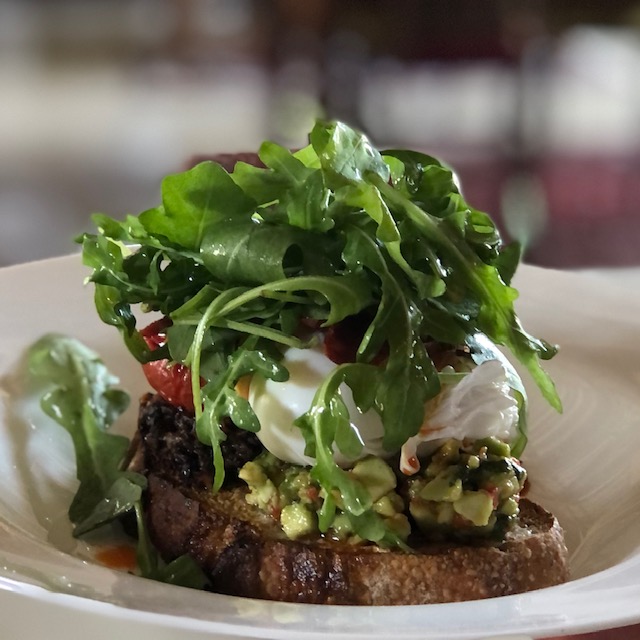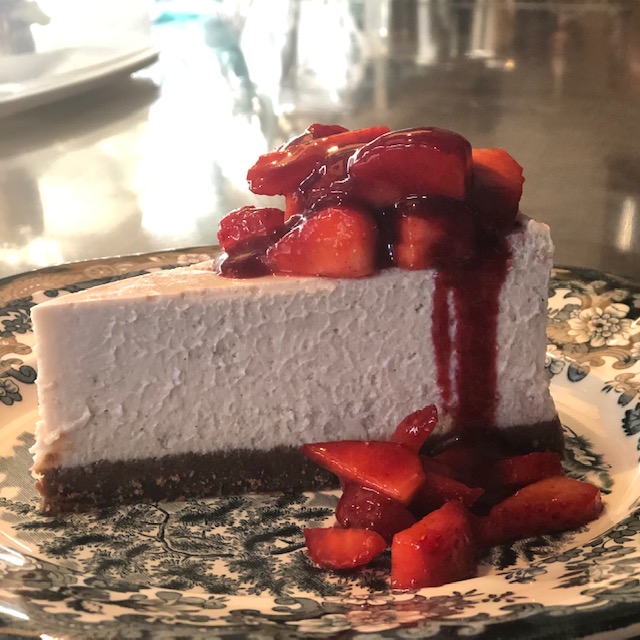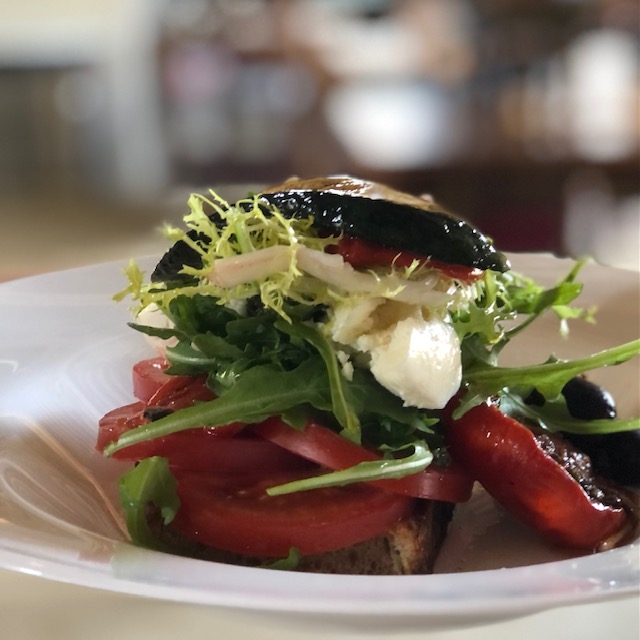 Brunch from 10 am
Smoked bacon, fried egg and slow roasted tomato. Toasted English muffin –  £9.5
Mushrooms on toasted sourdough, miso butter, poached egg and spinach – £10.5
Warm smoked salmon, avocado, tomato, creme fraiche, poached egg on toasted Sourdough – £11.5
Roasted beetroot, feta, avocado, roasted sweet potato – £11
Croque Monsieur, Gruyere, Cleveley's ham and pickles – £11
Croque Madame, Fried egg, Gruyere, Cleveley's ham and pickles – £12.50
Lunch from 11.30 am til 2.30 pm
Chorizo, poached duck egg, smashed avocado, spiced mushroom, slow cooked tomato on toasted sourdough – £14.50
Savoury Tart – Pea, feta, slow cooked tomato, spinach and mint. Barn slaw, pickles and salad – £14.50
Toasted sourdough, white bean hummus, tomato and red onion relish, griddled peppers, courgette and pine nut salad – £14
Warm smoked salmon, beluga lentil, green bean, beetroot and shallot salad, horseradish cream – £15.50
Sweets
Rhubarb frangipani tart, rhubarb fool – £8.50
Baked Brownie, salted caramel ice cream – £7.50
Summer berry Pavlova, Chantilly cream  – £8
Passion fruit and lime Posset. Almond crisp – £7.50
White chocolate and blackberry cheesecake – £8
In addition to our seasonal lunch menu, we also offer a range of cafe bakes and cakes from our servery, available all day.
Sweets & Savouries from the Servery
All of our baked treats are home-made in the Barn and are Available to order all day until 15:30
Sweets
Apricot and Buttermilk scone – Apricot compote and Clotted cream – £4.50
Coffee Cake – £3.75
Orange and Polenta Cake – (Gluten & Dairy Free) – £3.75
Lemon and yogurt cake – £3.75
Baked Brownie, dark chocolate chunks – £4.00
Date, cherry and Pistachio slice (Gluten free, Ve) -£4.00
Ice-cream  –  Belgian Chocolate, Vanilla or Raspberries & Cream – £4.00
Affogato – Espresso, vanilla ice cream, almond crisp – £4.75
Savouries
Sausage Roll – Puff Pastry, Norfolk Outdoor Pork and onion marmalade – £4.50
Pea Roll – Smashed Pea, lentil, chick pea and puff pastry. Middle Eastern Chutney. (Vegan) – £4.50
Cheese & Chive Buttermilk Scone – £3.75
Food Allergy Information
Food prepared here may contain or have come into contact with peanuts, treenuts, soybeans, milk, eggs or wheat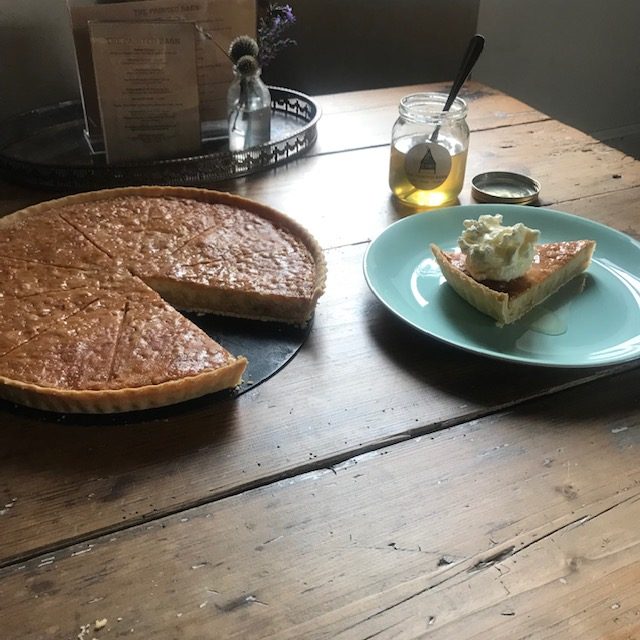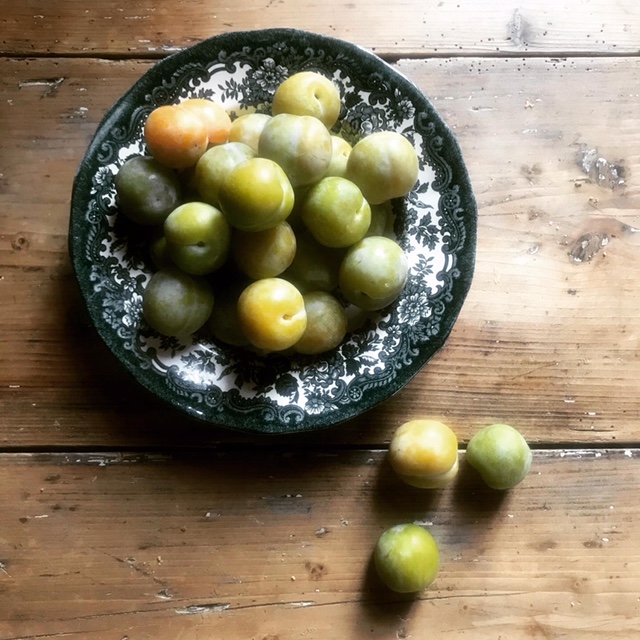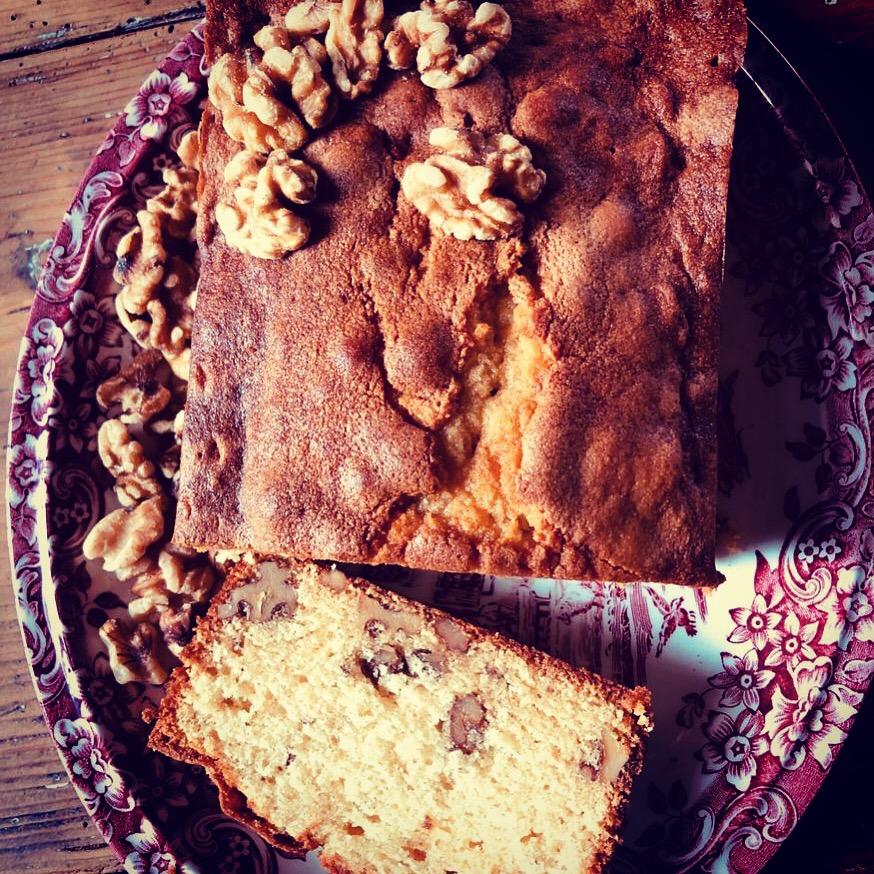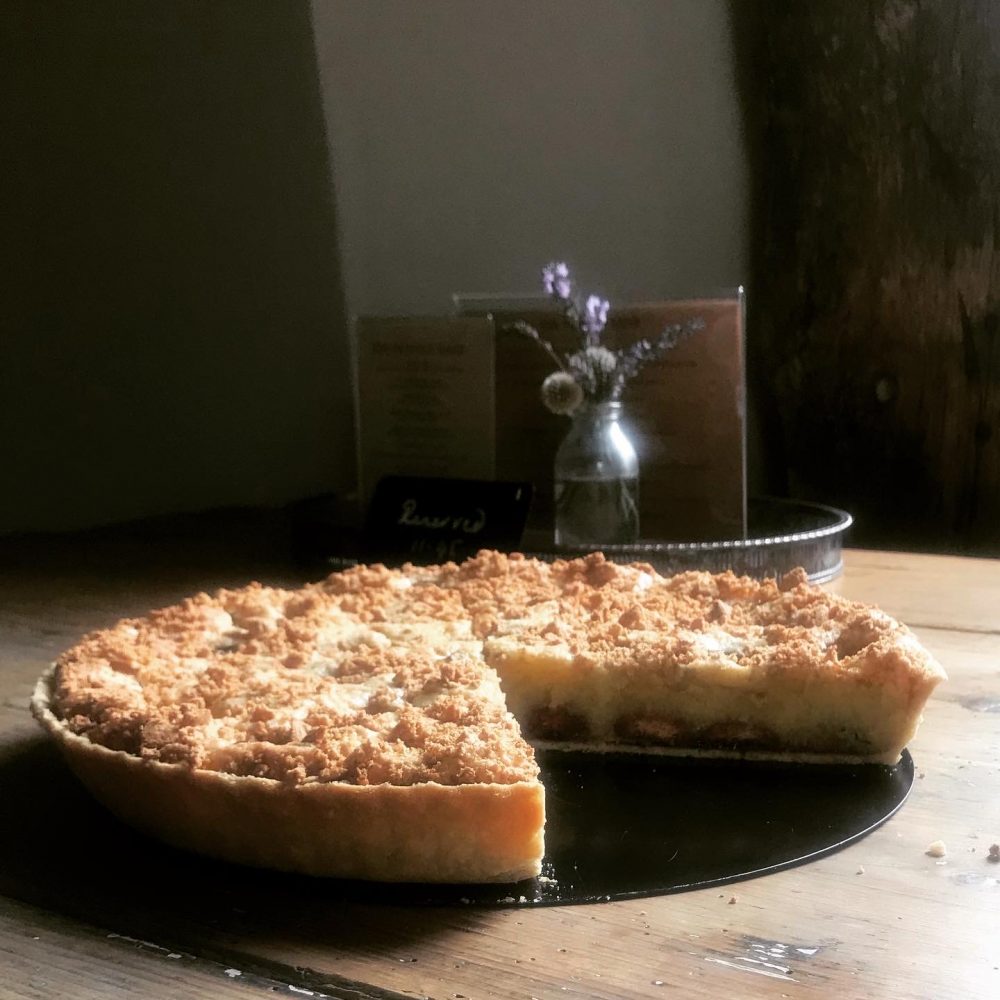 Shop & Cafe Opening Times
Tuesday to Saturday – 10.00 til 16.00
Sunday and Monday – Closed